OMFG! Last week and the beginning of this week have been HELL!!!!
I want to blame it on pre-period hunger (during my period I lose my appetite), but i know I'm just a FAIL.
A BIG HUMONGOUS GARGANTUAN FAIL!!!!!!!!!!!

Incase I didn't tale yall, I gained the 2 pounds back that I lost 2 weeks ago! I am so upset :(

I have been bingeing and purging like a fucking maniac. Would have loved to purge all the cake I binged on, but family came over and I wouldn't have had privacy, even in my own room. FML! I mean my dad sent a piece to my grandma that lives near us, and he was like "what has happened to all the cake". At least I didn't eat the whole damned thing. I feel like a pig. What am I supposed to say? It's ok for him to eat a whole 1/2 gallon of strawberry ice cream, but he questions me about cake? UGHHHHH!

Then last saturday I exercised for 2 hours (12-2 a.m.) My legs were about to give out! I hit my wall around 75 mins, but then it seemed like my legs really warmed up and were comfortable with the rest.

Tip: When doing intervals, make a special playlist to starting with a slow song to warm up, than up beat (jogging/ running), slow (speed walking), upbeat, slow ect. This way you can really forget about how much more time you have left. Just make the playlist as long as you want your workout to last. (Oh! Try adding 2-3 upbeat songs in a row!)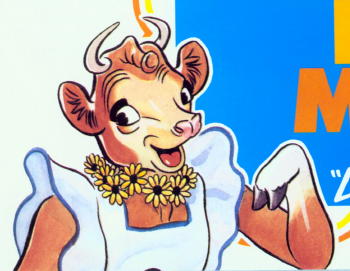 <= Look it's me!
Sorry this is so spastic, but I'm tired, I have not worked out, I feel like a cow (just call me Elsie), and I have papers to write, I probably have gained more, I have scholarship applications to fill out, and I want to cut...

Anyone want to trade lives?

-TheInvisiblyDisorderedOne