WOW! I have been awarded...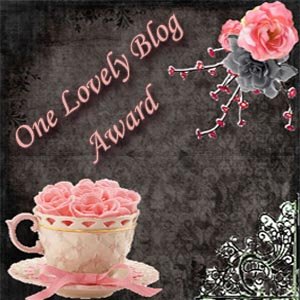 This is exciting. Thank you
Peri
for being such a wonderful person in my life.
Okay. On to 7 things I like and 5 people I shall share this award with.
1) I am awesome in bed. I can sleep for hours! (Yea... I know where some of your minds went XD)
2) I can not go long spaces of time without singing/playing ukulele/guitar... basically any form of musical expression.
3) Sometimes I procrastinate buy buying things for great deals online. I have been staying warm because of my awesome buys (but now that I have my warm necessities... i don't think I can do this for the rest of my college career :( )
4) Sometimes I love watching people do the craziest shit. (This works exceptionally well at parties.) It's kinda funny AND I actually remember all the stupid stuff they did, while they don't.
5) I love my tattoo and am DYING to get a new one! Spring break, come faster.
6) I'm glad to be really bonding with two of the girls in my dorm. We are all wonderfully antisocial most of the time so it works out :)
7) I really like the feeling after a workout. That feeling on invincibility, weird I know, but this is me. :)
Now, I share this with:
PME
Sweet pea
Amber
Holly
and my last person is any one that feels like procrastinating :)
-Vizzy